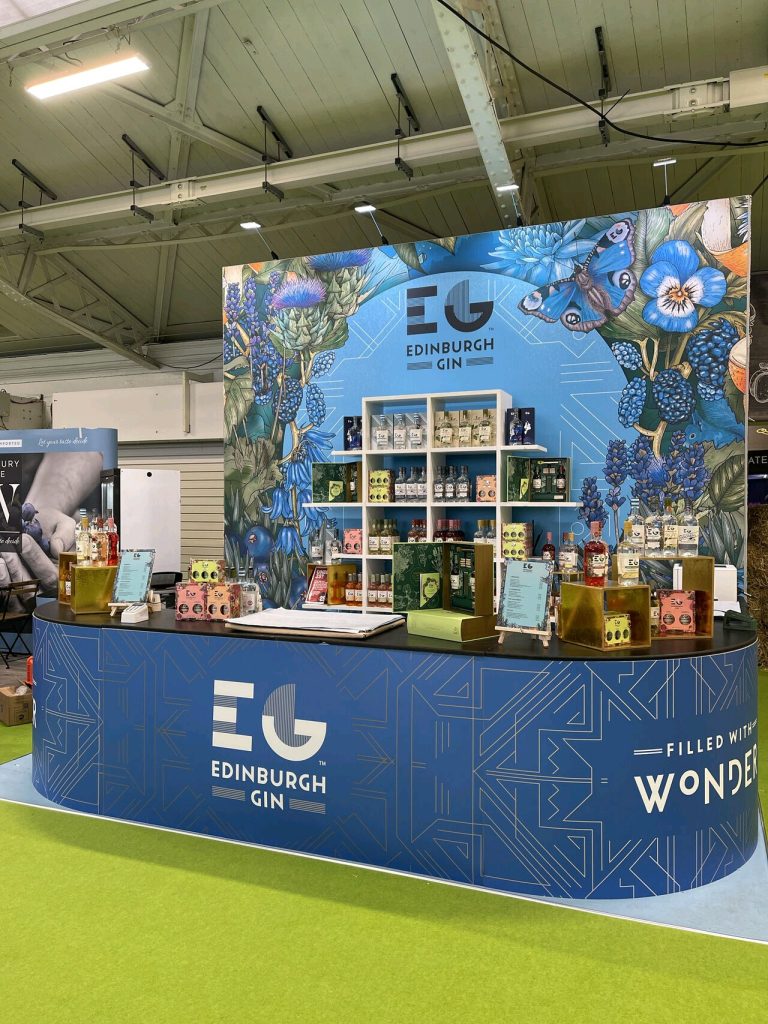 Another new customer on board and this was the first little stand we've produced for Ian Macleod Distillers with their Edinburgh Gin Brand.
Pretty simple 4m wide backwall with tension fabric graphics, counters with storage for all their sampling stock and the usual services required to deliver the stand.
We re-used their shelving display unit and gave it a makeover.
All good, client delighted and onto the next event, Food and Drink Expo in Birmingham.