We support both organisers and exhibitors at trade shows, business events and conferences.
From shell scheme walls to 100 sqm space only custom build stands, entrance features, lightboxes and walling, we've seen and done most things. We're experts in exhibition design and delivery and handle the entire lifecycle of a project for you so you can concentrate on maximising the return on your investment in the event.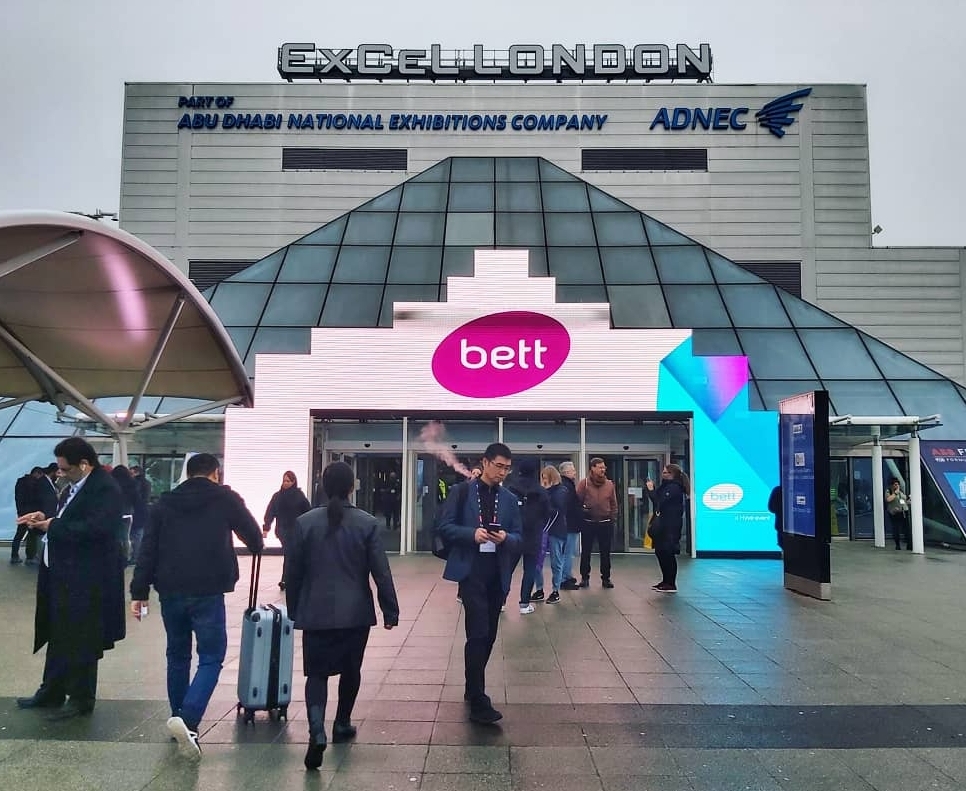 BUILDING PERFECTION
A UK based business operating out of Glasgow and London, delivering simple, effective exhibition stands that work…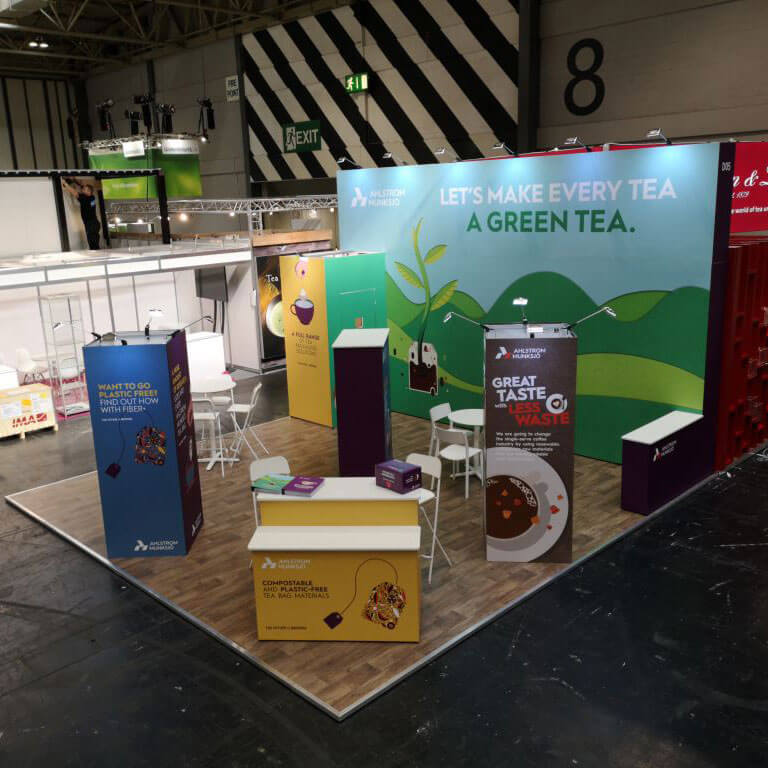 SPACE ONLY STANDS
With a space only stand, you are literally booking a set piece of floorspace within the exhibition hall, and are required to provide everything else that you need for your stand, including all of the structures, graphics, lighting, flooring and power supply.
This is a great option if you are working with an exhibition contractor like Redblu, as it gives us the ability to create and supply a stand to your exact specification, incorporating whatever elements are required without the constraints of orientation and floor space.
You can choose from one of our pre-designed stand layouts or we can custom design your stand from scratch so everything is just the way you want.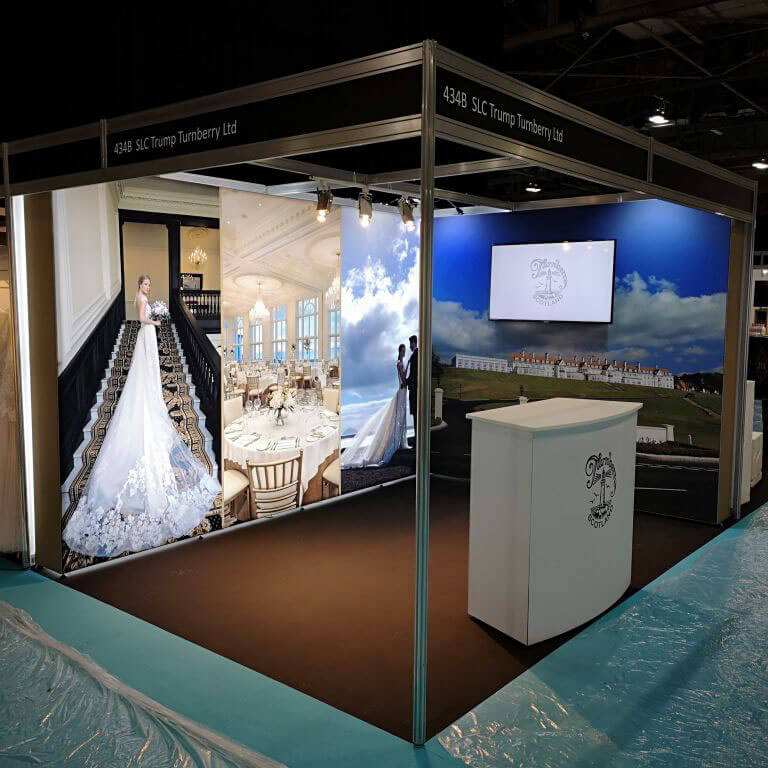 SHELL SCHEME STANDS
These tend to be the most cost-effective way to exhibit at an exhibition or trade show. You book a certain size shell scheme package through the event organiser and are provided with the walls and usually a standard power socket. For these type of stands you have a few options:
1
Bring your own portable exhibition materials such as roller banners, pop-ups and fabric frames and sit them within your shell space
2
Dress the walls of the shell scheme itself with infill graphics or a shell cladding system
3
Upgrade the structure of the shell through the event organiser to include counters and storage rooms amongst other things
4
Contract a trusted professional team to build a stand for you within the shell scheme to cover the walls and give you additional functionality like storage cupboards, AV screens, lighting and counters
EXHIBITION STAND PROJECTS